America's Top 12 Restaurant Cities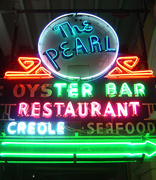 New Orleans, LA
We Live to Eat
When people in New Orleans aren't eating, they're talking about eating. Creole, Italian, and southern fare are the cuisines of choice in this city.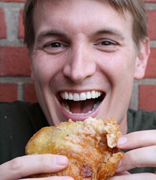 Atlanta, GA
Soulful Experience
Atlanta is famous for its soul food: barbecue ribs, grits, fried chicken, and biscuits.
Detroit, MI
Birthplace of the Chili Dog
The best thing to come out of Detroit is the Coney Island chili dog, a hot dog gorged with a beanless chili.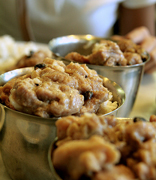 St Louis, MO
BBQ Sauce Aplenty
The St. Louis-style barbecue is all about the barbecue sauce... and lots of it slapped on pork ribs, steaks, and whole chickens.

Eat, drink, and be merry! Sampling unique food in an unfamiliar city is definitely one of the best pleasures of traveling. That's why, for your sake, we've cooked up a comprehensive directory of restaurants in some of America's top culinary destinations. Plan on visiting the Big Apple? Go ethnic! Check out the hundreds of multicultural cuisines represented in New York City's restaurants. Seafood crazy? Find the perfect surf in one of Seattle's restaurants. Don't miss out on the famous clams of Ivar's or the aphrodisiacal oysters of the Pacific Northwest.



United States Restaurants

American cuisine is a smorgasbord of regional specialties. Eclectic and delicious! Ever tasted authentic New England cuisine? Visit the restaurants in Maine, Massachusetts, Connecticut, and New Hampshire and munch on the traditional foods of America's forefathers... lobsters, clambake, and corn chowder. Too bland? Season it a little with some Cajun cuisine in Louisiana. Cayenne and black pepper seem to go well with shrimp gumbos and Catfish Court-Bouillons. Better yet.... spice it all the way up with some Tex-Mex! Fajitas, tortillas, and hot chili have a way of stirring the taste buds. Try it at a restaurant in Texas or New Mexico.